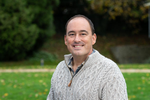 COULSON Tim
Department of Zoology, University of Oxford, Oxford, United Kingdom
Biodiversity, Climate change, Coexistence, Competition, Conservation biology, Demography, Evolutionary ecology, Life history, Ontogeny, Population ecology, Statistical ecology, Theoretical ecology
recommender, manager
Recommendations:
4
Review:
1
Areas of expertise
My group and I research how demographic rates vary across genotypes, phenotypes and environments. We identify the ecological, evolutionary and conservation consequences of this variation. We use a mix of field observations, laboratory experiments, statistical analysis of data and the construction and analysis of mathematical models. Research focuses on mammals, birds and invertebrates.
Review: 1
14 Nov 2022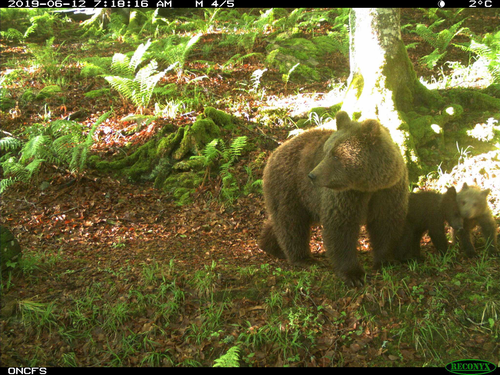 Estimating abundance of a recovering transboundary brown bear population with capture-recapture models
A new and efficient approach to estimate, from protocol and opportunistic data, the size and trends of populations: the case of the Pyrenean brown bear
Recommended by Nicolas BECH based on reviews by

Tim Coulson

,

Romain Pigeault

and

Susannah Woodruff
In this study, the authors report a new method for estimating the abundance of the Pyrenean brown bear population. Precisely, the methodology involved aims to apply Pollock's closed robust design (PCRD) capture-recapture models to estimate population abundance and trends over time. Overall, the results encourage the use of PCRD to study populations' demographic rates, while minimizing biases due to inter-individual heterogeneity in detection probabilities.
Estimating the size and trends of animal population over time is essential for informing conservation status and management decision-making (Nichols & Williams 2006). This is particularly the case when the population is small, geographically scattered, and threatened. Although several methods can be used to estimate population abundance, they may be difficult to implement when individuals are rare, elusive, solitary, largely nocturnal, highly mobile, and/or occupy large home ranges in remote and/or rugged habitats. Moreover, in such standard methods,
the population is assumed to be closed both geographically (no immigration nor emigration) and demographically (no births nor deaths) and
all individuals are assumed to have identical detection probabilities regardless of their individual attributes (e.g., age, body mass, social status) and habitat features (home-range location and composition) (Otis et al. 1978).
However, these conditions are rarely met in real populations, such as wild mammals (e.g., Bellemain et al. 2005; Solbert et al. 2006), and therefore the risk of underestimating population size can rapidly increase because the assumption of perfect detection of all individuals in the population is violated.
Focusing on the critically endangered Pyrenean brown bear that was close to extinction in the mid-1990s, the study by Vanpe et al. (2022), uses protocol and opportunistic data to describe a statistical modeling exercise to construct mark-recapture histories from 2008 to 2020. Among the data, the authors collected non-invasive samples such as a mixture of hair and scat samples used for genetic identification, as well as photographic trap data of recognized individuals. These data are then analyzed in RMark to provide detection and survival estimates. The final model (i.e. PCRD capture-recapture) is then used to provide Bayesian population estimates. Results show a five-fold increase in population size between 2008 and 2020, from 13 to 66 individuals. Thus, this study represents the first published annual abundance and temporal trend estimates of the Pyrenean brown bear population since 2008.
Then, although the results emphasize that the PCRD estimates were broadly close to the MRS counts and had reasonably narrow associated 95% Credibility Intervals, they also highlight that the sampling effort is different according to individuals. Indeed, as expected, the detection of an individual depends on
the intraspecific home range size variation that results in individuals that move the most being most likely to be detected and
the mortality rate which is higher on cubs than on adults and subadults (due to infanticide by males, predation, death of the mother, or abandonment).
Overall, the PCRD capture-recapture modelling approach, involved in this study, provides robust estimates of abundance and demographic rates of the Pyrenean brown bear population (with associated uncertainty) while minimizing and considering bias due to inter-individual heterogeneity in detection probabilities.
The authors conclude that mark-recapture provides useful population estimates and urge wildlife ecologists and managers to use robust approaches, such as the RDPC capture-recapture model, when studying large mammal populations. This information is essential to inform management decisions and assess the conservation status of populations.
References
Bellemain, E.V.A., Swenson, J.E., Tallmon, D., Brunberg, S. and Taberlet, P. (2005). Estimating population size of elusive animals with DNA from hunter-collected feces: four methods for brown bears. Cons. Biol. 19(1), 150-161. https://doi.org/10.1111/j.1523-1739.2005.00549.x
Nichols, J.D. and Williams, B.K. (2006). Monitoring for conservation. Trends Ecol. Evol. 21(12), 668-673. https://doi.org/10.1016/j.tree.2006.08.007
Otis, D.L., Burnham, K.P., White, G.C. and Anderson, D.R. (1978). Statistical inference from capture data on closed animal populations. Wildlife Monographs (62), 3-135.
Solberg, K.H., Bellemain, E., Drageset, O.M., Taberlet, P. and Swenson, J.E. (2006). An evaluation of field and non-invasive genetic methods to estimate brown bear (Ursus arctos) population size. Biol. Conserv. 128(2), 158-168. https://doi.org/10.1016/j.biocon.2005.09.025
Vanpé C, Piédallu B, Quenette P-Y, Sentilles J, Queney G, Palazón S, Jordana IA, Jato R, Elósegui Irurtia MM, de la Torre JS, and Gimenez O (2022) Estimating abundance of a recovering transboundary brown bear population with capture-recapture models. bioRxiv, 2021.12.08.471719, ver. 4 recommended and peer-reviewed by PCI Ecology. https://doi.org/10.1101/2021.12.08.471719