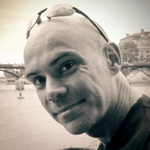 DECHAUME-MONCHARMONT Francois-Xavier
LEHNA, University of Lyon, Lyon, France
Behaviour & Ethology, Competition, Eco-evolutionary dynamics, Evolutionary ecology, Foraging, Preregistrations, Statistical ecology
recommender
Recommendations:
3
Reviews:
2
Areas of expertise
I am professor of behavioural ecology in the university of Lyon. My research interests lie in the fields of animal behaviour, decision-making, rationality, mate choice, sexual selection, animal personality, and foraging strategy. So far, I had the opportunity to work on a wide range of species: insects (honeybee, ants, carabids, Tenebrio), amphipod (Gammarux pulex), fish (convict cichlid, round goby), and bird (Zenaida dove). In addition to this experimental work, I indulge myself in theoretical approaches. From a taxonomic viewpoint, my favourite species of models are related to game theory, dynamical systems, and individual based simulations. Finally, I am also interested in statistical methodology.
Reviews: 2
28 Aug 2023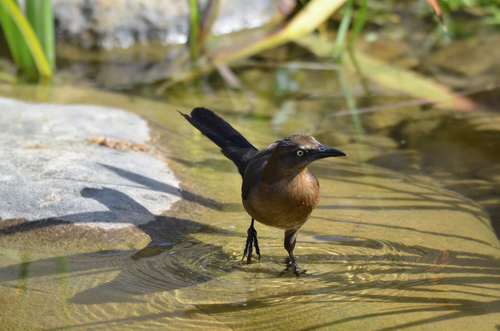 Implementing a rapid geographic range expansion - the role of behavior changes
Behavioral changes in the rapid geographic expansion of the great-tailed grackle
Recommended by Esther Sebastián González based on reviews by

Francois-Xavier Dechaume-Moncharmont

,

Pizza Ka Yee Chow

and 1 anonymous reviewer
While many species' populations are declining, primarily due to human-related impacts (McKnee et al., 2014), certain species have thrived by utilizing human-influenced environments, leading to their population expansion (Muñoz & Real, 2006). In this context, the capacity to adapt and modify behaviors in response to new surroundings is believed to play a crucial role in facilitating species' spread to novel areas (Duckworth & Badyaev, 2007). For example, an increase in innovative behaviors within recently established communities could aid in discovering previously untapped food resources, while a decrease in exploration might reduce the likelihood of encountering dangers in unfamiliar territories (e.g., Griffin et al., 2016). To investigate the contribution of these behaviors to rapid range expansions, it is essential to directly measure and compare behaviors in various populations of the species.
The study conducted by Logan et al. (2023) aims to comprehend the role of behavioral changes in the range expansion of great-tailed grackles (Quiscalus mexicanus). To achieve this, the researchers compared the prevalence of specific behaviors at both the expansion's edge and its middle. Great-tailed grackles were chosen as an excellent model due to their behavioral adaptability, rapid geographic expansion, and their association with human-modified environments. The authors carried out a series of experiments in captivity using wild-caught individuals, following a detailed protocol. The study successfully identified differences in two of the studied behavioral traits: persistence (individuals participated in a larger proportion of trials) and flexibility variance (a component of the species' behavioral flexibility, indicating a higher chance that at least some individuals in the population could be more flexible). Notably, individuals at the edge of the population exhibited higher values of persistence and flexibility, suggesting that these behavioral traits might be contributing factors to the species' expansion. Overall, the study by Logan et al. (2023) is an excellent example of the importance of behavioral flexibility and other related behaviors in the process of species' range expansion and the significance of studying these behaviors across different populations to gain a better understanding of their role in the expansion process.
Finally, it is important to underline that this study is part of a pre-registration that received an In Principle Recommendation in PCI Ecology (Sebastián-González 2020) where objectives, methodology, and expected results were described in detail. The authors have identified any deviation from the original pre-registration and thoroughly explained the reasons for their deviations, which were very clear.
References
Duckworth, R. A., & Badyaev, A. V. (2007). Coupling of dispersal and aggression facilitates the rapid range expansion of a passerine bird. Proceedings of the National Academy of Sciences, 104(38), 15017-15022. https://doi.org/10.1073/pnas.0706174104
Griffin, A.S., Guez, D., Federspiel, I., Diquelou, M., Lermite, F. (2016). Invading new environments: A mechanistic framework linking motor diversity and cognition to establishment success. Biological Invasions and Animal Behaviour, 26e46. https://doi.org/10.1017/CBO9781139939492.004
Logan, C. J., McCune, K., LeGrande-Rolls, C., Marfori, Z., Hubbard, J., Lukas, D. 2023. Implementing a rapid geographic range expansion - the role of behavior changes. EcoEvoRxiv, ver. 3 peer-reviewed and recommended by PCI Ecology. https://doi.org/10.32942/X2N30J
McKee, J. K., Sciulli, P. W., Fooce, C. D., & Waite, T. A. (2004). Forecasting global biodiversity threats associated with human population growth. Biological Conservation, 115(1), 161-164. https://doi.org/10.1016/S0006-3207(03)00099-5
Muñoz, A. R., & Real, R. (2006). Assessing the potential range expansion of the exotic monk parakeet in Spain. Diversity and Distributions, 12(6), 656-665. https://doi.org/10.1111/j.1472-4642.2006.00272.x
Sebastián González, E. (2020) The role of behavior and habitat availability on species geographic expansion. Peer Community in Ecology, 100062. https://doi.org/10.24072/pci.ecology.100062. Reviewers: Caroline Nieberding, Tim Parker, and Pizza Ka Yee Chow.
24 May 2023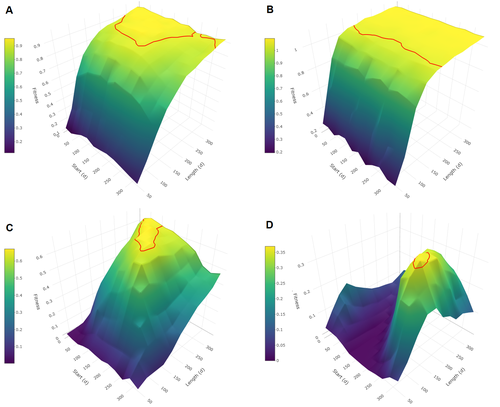 Evolutionary determinants of reproductive seasonality: a theoretical approach
When does seasonal reproduction evolve?
Recommended by Tim Coulson based on reviews by

Francois-Xavier Dechaume-Moncharmont

,

Nigel Yoccoz

and 1 anonymous reviewer
Have you ever wondered why some species breed seasonally while others do not? You might think it is all down to lattitude and the harshness of winters but it turns out it is quite a bit more complicated than that. A consequence of this is that climate change may result in the evolution of the degree of seasonal reproduction, with some species perhaps becoming less seasonal and others more so even in the same habitat.
Burtschell et al. (2023) investigated how various factors influence seasonal breeding by building an individual-based model of a baboon population from which they calculated the degree of seasonality for the fittest reproductive strategy. They then altered key aspects of their model to examine how these changes impacted the degree of seasonality in the reproductive strategy. What they found is fascinating.
The degree of seasonality in reproductive strategy is expected to increase with increased seasonality in the environment, decreased food availability, increased energy expenditure, and how predictable resource availability is. Interestingly, neither female cycle length nor extrinsic infant mortality influenced the degree of seasonality in reproduction.
What this means in reality for seasonal species is more challenging to understand. Some environments appear to be becoming more seasonal yet less predictable, and some species appear to be altering their daily energy budgets in response to changing climate in quite complex ways. As with pretty much everything in biology, Burtschell et al.'s work reveals much nuance and complexity, and that predicting how species might alter their reproductive timing is fraught with challenges.
The paper is very well written. With a simpler model it may have proven possible to achieve analytical solutions, but this is a very minor gripe. The reviewers were positive about the paper, and I have little doubt it will be well-cited.
REFERENCES
Burtschell L, Dezeure J, Huchard E, Godelle B (2023) Evolutionary determinants of reproductive seasonality: a theoretical approach. bioRxiv, 2022.08.22.504761, ver. 2 peer-reviewed and recommended by Peer Community in Ecology. https://doi.org/10.1101/2022.08.22.504761