HORTAL Joaquín
Departament of Biogeography and Global Change, Museo Nacional de Ciencias Naturales (CSIC), Madrid, Spain
Biodiversity, Biogeography, Biological invasions, Climate change, Coexistence, Community ecology, Experimental ecology, Macroecology, Spatial ecology, Metacommunities & Metapopulations, Species distributions, Terrestrial ecology, Theoretical ecology
recommender
Recommendations:
4
Review:
1
Areas of expertise
I am a biogeographer with broad interests in macroecology, community ecology, island biogeography, insect ecology, evolution, and biodiversity research. My main research aim is to determine why biodiversity – and in particular community structure – is geographically distributed the way it is, and to identify the processes that domain the spatial and temporal dynamics of ecological assemblages.
Review: 1
06 Sep 2019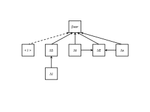 Assessing metacommunity processes through signatures in spatiotemporal turnover of community composition
On the importance of temporal meta-community dynamics for our understanding of assembly processes
Recommended by Werner Ulrich based on reviews by

Joaquín Hortal

and 2 anonymous reviewers
The processes that trigger community assembly are still in the centre of ecological interest. While prior work mostly focused on spatial patterns of co-occurrence within a meta-community framework [reviewed in 1, 2] recent studies also include temporal patterns of community composition [e.g. 3, 4, 5, 6]. In this preprint [7], Franck Jabot and co-workers extend they prior approaches to quasi neutral community assembly [8, 9, 10] and develop an analytical framework of spatial and temporal diversity turnover. A simple and heuristic path model for beta diversity and an extended ecological drift model serve as starting points. The model can be seen as a counterpart to Ulrich et al. [5]. These authors implemented competitive hierarchies into their neutral meta-community model while the present paper focuses on environmental filtering. Most important, the model and parameterization of four empirical data sets on aquatic plant and animal meta-communities used by Jabot et al. returned a consistent high influence of environmental stochasticity on species turnover. Of course, this major result does not come to a surprise. As typical for this kind of models it depends also to a good deal on the initial model settings. It nevertheless makes a strong conceptual point for the importance of environmental variability over dispersal and richness effects. One interesting side effect regards the impact of richness differences (ΔS). Jabot et al. interpret this as a 'nuisance variable' as they do not have a stringent explanation. Of course, it might be a pure statistical bias introduced by the Soerensen metric of turnover that is normalized by richness. However, I suspect that there is more behind the ΔS effect. Richness differences are generally associated with respective differences in total abundances and introduce source – sink dynamics that inevitably shape subsequent colonization – extinction processes. It would be interesting to see whether ΔS alone is able to trigger observed patterns of community assembly and community composition. Such an analysis would require partitioning of species turnover into richness and nestedness effects [11]. I encourage Jabot et al. to undertake such an effort.
The present paper is also another call to include temporal population variability into metapopulation models for a better understanding of the dynamics and triggering of community assembly. In a next step, competitive interactions should be included into the model to infer the relative importance of both factors.
References
[1] Götzenberger, L. et al. (2012). Ecological assembly rules in plant communities—approaches, patterns and prospects. Biological reviews, 87(1), 111-127. doi: 10.1111/j.1469-185X.2011.00187.x
[2] Ulrich, W., & Gotelli, N. J. (2013). Pattern detection in null model analysis. Oikos, 122(1), 2-18. doi: 10.1111/j.1600-0706.2012.20325.x
[3] Grilli, J., Barabás, G., Michalska-Smith, M. J., & Allesina, S. (2017). Higher-order interactions stabilize dynamics in competitive network models. Nature, 548(7666), 210. doi: 10.1038/nature23273
[4] Nuvoloni, F. M., Feres, R. J. F., & Gilbert, B. (2016). Species turnover through time: colonization and extinction dynamics across metacommunities. The American Naturalist, 187(6), 786-796. doi: 10.1086/686150
[5] Ulrich, W., Jabot, F., & Gotelli, N. J. (2017). Competitive interactions change the pattern of species co‐occurrences under neutral dispersal. Oikos, 126(1), 91-100. doi: 10.1111/oik.03392
[6] Dobramysl, U., Mobilia, M., Pleimling, M., & Täuber, U. C. (2018). Stochastic population dynamics in spatially extended predator–prey systems. Journal of Physics A: Mathematical and Theoretical, 51(6), 063001. doi: 10.1088/1751-8121/aa95c7
[7] Jabot, F., Laroche, F., Massol, F., Arthaud, F., Crabot, J., Dubart, M., Blanchet, S., Munoz, F., David, P., and Datry, T. (2019). Assessing metacommunity processes through signatures in spatiotemporal turnover of community composition. bioRxiv, 480335, ver. 3 peer-reviewed and recommended by PCI Ecology. doi: 10.1101/480335
[8] Jabot, F., & Chave, J. (2011). Analyzing tropical forest tree species abundance distributions using a nonneutral model and through approximate Bayesian inference. The American Naturalist, 178(2), E37-E47. doi: 10.1086/660829
[9] Jabot, F., & Lohier, T. (2016). Non‐random correlation of species dynamics in tropical tree communities. Oikos, 125(12), 1733-1742. doi: 10.1111/oik.03103
[10] Datry, T., Bonada, N., & Heino, J. (2016). Towards understanding the organisation of metacommunities in highly dynamic ecological systems. Oikos, 125(2), 149-159. doi: 10.1111/oik.02922
[11] Baselga, A. (2010). Partitioning the turnover and nestedness components of beta diversity. Global ecology and biogeography, 19(1), 134-143. doi: 10.1111/j.1466-8238.2009.00490.x