HORTAL Joaquín
Departament of Biogeography and Global Change, Museo Nacional de Ciencias Naturales (CSIC), Madrid, Spain
Biodiversity, Biogeography, Biological invasions, Climate change, Coexistence, Community ecology, Experimental ecology, Macroecology, Spatial ecology, Metacommunities & Metapopulations, Species distributions, Terrestrial ecology, Theoretical ecology
recommender
Recommendation:
1
Review:
1
Educational and work
I am a biogeographer with broad interests in macroecology, community ecology, island biogeography, insect ecology, evolution, and biodiversity research. My main research aim is to determine why biodiversity – and in particular community structure – is geographically distributed the way it is, and to identify the processes that domain the spatial and temporal dynamics of ecological assemblages.
Recommendation: 1
2020-12-18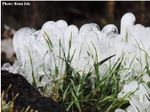 Once upon a time in the far south: Influence of local drivers and functional traits on plant invasion in the harsh sub-Antarctic islands
Recommended by Joaquín Hortal based on reviews by

Peter Convey

and

Paula Matos
A meaningful application of species distribution models and functional traits to understand invasion dynamics
Polar and subpolar regions are fragile environments, where the introduction of alien species may completely change ecosystem dynamics if the alien species become keystone species (e.g. Croll, 2005). The increasing number of human visits, together with climate change, are favouring the introduction and settling of new invaders to these regions, particularly in Antarctica (Hughes et al. 2015). Within this context, the joint use of Species Distribution Models (SDM) –to assess the areas potentially suitable for the aliens– with other measures of the potential to become successful invaders can inform on the need for devoting specific efforts to eradicate these new species before they become naturalized (e.g. Pertierra et al. 2016).
Bazzichetto et al. (2020) use data from a detailed inventory, SDMs and trait data altogether to assess the drivers of invasion success of six alien plants on Possession Island, in the remote sub-Antarctic archipelago of Crozet. SDMs have inherent limitations to describe different aspects of species distributions, including the fundamental niche and, with it, the areas that could host viable populations (Hortal et al. 2012). Therefore, their utility to predict future biological invasions is limited (Jiménez-Valverde et al. 2011). However, they can be powerful tools to describe species range dynamics if they are thoughtfully used by adopting conscious decisions about the techniques and data used, and interpreting carefully the actual implications of their results.
This is what Bazzichetto et al. (2020) do, using General Linear Models (GLM) –a technique well rooted in the original niche-based SDM theory (e.g. Austin 1990)– that can provide a meaningful description of the realized niche within the limits of an adequately sampled region. Further, as alien species share and are similarly affected by several steps of the invasion process (Richardson et al. 2000), these authors model the realized distribution of the six species altogether. This can be done through the recently developed joint-SDM, a group of techniques where the co-occurrence of the modelled species is explicitly taken into account during modelling (e.g. Pollock et al. 2014). Here, the addition of species traits has been identified as a key step to understand the associations of species in space (see Dormann et al. 2018). Bazzichetto et al. (2020) combine their GLM-based SDM for each species with a so-called multi-SDM approach, where they assess together the consistency in the interactions between both species and topographically-driven climate variations, and several plant traits and two key anthropic factors –accessibility from human settlements and distance to hiking paths.
This work is a good example on how a theoretically meaningful SDM approach can provide useful –though perhaps not deep– insights on biological invasions for remote landscapes threatened by biotic homogenization. By combining climate and topographic variables as proxies for the spatial variations in the abiotic conditions regulating plant growth, measures of accessibility, and traits of the plant invaders, Bazzichetto et al. (2020) are able to identify the different effects that the interactions between the potential intensity of propagule dissemination by humans, and the ecological characteristics of the invaders themselves, may have on their invasion success.
The innovation of modelling together species responses is important because it allows dissecting the spatial dynamics of spread of the invaders, which indeed vary according to a handful of their traits. For example, their results show that no all old residents have profited from the larger time of residence in the island, as Poa pratensis is seemingly as dependent of a higher intensity of human activity as the newcomer invaders in general are. According to Bazzichetto et al. trait-based analyses, these differences are apparently related with plant height, as smaller plants disperse more easily. Further, being perennial also provides an advantage for the persistence in areas with less human influence. This puts name, shame and fame to the known influence of plant life history on their dispersal success (Beckman et al. 2018), at least for the particular case of plant invasions in Possession Island.
Of course this approach has limitations, as data on the texture, chemistry and temperature of the soil are not available, and thus were not considered in the analyses. These factors may be critical for both establishment and persistence of small plants in the harsh Antarctic environments, as Bazzichetto et al. (2020) recognize. But all in all, their results provide key insights on which traits may confer alien plants with a higher likelihood of becoming successful invaders in the fragile Antarctic and sub-Antarctic ecosystems. This opens a way for rapid assessments of invasibility, which will help identifying which species in the process of naturalizing may require active contention measures to prevent them from becoming ecological game changers and cause disastrous cascade effects that shift the dynamics of native ecosystems.
References
Austin, M. P., Nicholls, A. O., and Margules, C. R. (1990). Measurement of the realized qualitative niche: environmental niches of five Eucalyptus species. Ecological Monographs, 60(2), 161-177. doi: https://doi.org/10.2307/1943043
Bazzichetto, M., Massol, F., Carboni, M., Lenoir, J., Lembrechts, J. J. and Joly, R. (2020) Once upon a time in the far south: Influence of local drivers and functional traits on plant invasion in the harsh sub-Antarctic islands. bioRxiv, 2020.07.19.210880, ver. 3 peer-reviewed and recommended by PCI Ecology. doi: https://doi.org/10.1101/2020.07.19.210880
Beckman, N. G., Bullock, J. M., and Salguero-Gómez, R. (2018). High dispersal ability is related to fast life-history strategies. Journal of Ecology, 106(4), 1349-1362. doi: https://doi.org/10.1111/1365-2745.12989
Croll, D. A., Maron, J. L., Estes, J. A., Danner, E. M., and Byrd, G. V. (2005). Introduced predators transform subarctic islands from grassland to tundra. Science, 307(5717), 1959-1961. doi: https://doi.org/10.1126/science.1108485
Dormann, C. F., Bobrowski, M., Dehling, D. M., Harris, D. J., Hartig, F., Lischke, H., Moretti, M. D., Pagel, J., Pinkert, S., Schleuning, M., Schmidt, S. I., Sheppard, C. S., Steinbauer, M. J., Zeuss, D., and Kraan, C. (2018). Biotic interactions in species distribution modelling: 10 questions to guide interpretation and avoid false conclusions. Global Ecology and Biogeography, 27(9), 1004-1016. doi: https://doi.org/10.1111/geb.12759
Jiménez-Valverde, A., Peterson, A., Soberón, J., Overton, J., Aragón, P., and Lobo, J. (2011). Use of niche models in invasive species risk assessments. Biological Invasions, 13(12), 2785-2797. doi: https://doi.org/10.1007/s10530-011-9963-4
Hortal, J., Lobo, J. M., and Jiménez-Valverde, A. (2012). Basic questions in biogeography and the (lack of) simplicity of species distributions: Putting species distribution models in the right place. Natureza & Conservação – Brazilian Journal of Nature Conservation, 10(2), 108-118. doi: https://doi.org/10.4322/natcon.2012.029
Hughes, K. A., Pertierra, L. R., Molina-Montenegro, M. A., and Convey, P. (2015). Biological invasions in terrestrial Antarctica: what is the current status and can we respond? Biodiversity and Conservation, 24(5), 1031-1055. doi: https://doi.org/10.1007/s10531-015-0896-6
Pertierra, L. R., Baker, M., Howard, C., Vega, G. C., Olalla-Tarraga, M. A., and Scott, J. (2016). Assessing the invasive risk of two non-native Agrostis species on sub-Antarctic Macquarie Island. Polar Biology, 39(12), 2361-2371. doi: https://doi.org/10.1007/s00300-016-1912-3
Pollock, L. J., Tingley, R., Morris, W. K., Golding, N., O'Hara, R. B., Parris, K. M., Vesk, P. A., and McCarthy, M. A. (2014). Understanding co-occurrence by modelling species simultaneously with a Joint Species Distribution Model (JSDM). Methods in Ecology and Evolution, 5(5), 397-406. doi: https://doi.org/10.1111/2041-210X.12180
Richardson, D. M., Pyšek, P., Rejmánek, M., Barbour, M. G., Panetta, F. D., and West, C. J. (2000). Naturalization and invasion of alien plants: concepts and definitions. Diversity and Distributions, 6(2), 93-107. doi: https://doi.org/10.1046/j.1472-4642.2000.00083.x
Review: 1
2019-09-06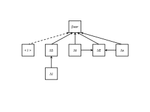 Assessing metacommunity processes through signatures in spatiotemporal turnover of community composition
Recommended by Werner Ulrich based on reviews by

Joaquín Hortal

and 2 anonymous reviewers
On the importance of temporal meta-community dynamics for our understanding of assembly processes
The processes that trigger community assembly are still in the centre of ecological interest. While prior work mostly focused on spatial patterns of co-occurrence within a meta-community framework [reviewed in 1, 2] recent studies also include temporal patterns of community composition [e.g. 3, 4, 5, 6]. In this preprint [7], Franck Jabot and co-workers extend they prior approaches to quasi neutral community assembly [8, 9, 10] and develop an analytical framework of spatial and temporal diversity turnover. A simple and heuristic path model for beta diversity and an extended ecological drift model serve as starting points. The model can be seen as a counterpart to Ulrich et al. [5]. These authors implemented competitive hierarchies into their neutral meta-community model while the present paper focuses on environmental filtering. Most important, the model and parameterization of four empirical data sets on aquatic plant and animal meta-communities used by Jabot et al. returned a consistent high influence of environmental stochasticity on species turnover. Of course, this major result does not come to a surprise. As typical for this kind of models it depends also to a good deal on the initial model settings. It nevertheless makes a strong conceptual point for the importance of environmental variability over dispersal and richness effects. One interesting side effect regards the impact of richness differences (ΔS). Jabot et al. interpret this as a 'nuisance variable' as they do not have a stringent explanation. Of course, it might be a pure statistical bias introduced by the Soerensen metric of turnover that is normalized by richness. However, I suspect that there is more behind the ΔS effect. Richness differences are generally associated with respective differences in total abundances and introduce source – sink dynamics that inevitably shape subsequent colonization – extinction processes. It would be interesting to see whether ΔS alone is able to trigger observed patterns of community assembly and community composition. Such an analysis would require partitioning of species turnover into richness and nestedness effects [11]. I encourage Jabot et al. to undertake such an effort.
The present paper is also another call to include temporal population variability into metapopulation models for a better understanding of the dynamics and triggering of community assembly. In a next step, competitive interactions should be included into the model to infer the relative importance of both factors.
References
[1] Götzenberger, L. et al. (2012). Ecological assembly rules in plant communities—approaches, patterns and prospects. Biological reviews, 87(1), 111-127. doi: 10.1111/j.1469-185X.2011.00187.x
[2] Ulrich, W., & Gotelli, N. J. (2013). Pattern detection in null model analysis. Oikos, 122(1), 2-18. doi: 10.1111/j.1600-0706.2012.20325.x
[3] Grilli, J., Barabás, G., Michalska-Smith, M. J., & Allesina, S. (2017). Higher-order interactions stabilize dynamics in competitive network models. Nature, 548(7666), 210. doi: 10.1038/nature23273
[4] Nuvoloni, F. M., Feres, R. J. F., & Gilbert, B. (2016). Species turnover through time: colonization and extinction dynamics across metacommunities. The American Naturalist, 187(6), 786-796. doi: 10.1086/686150
[5] Ulrich, W., Jabot, F., & Gotelli, N. J. (2017). Competitive interactions change the pattern of species co‐occurrences under neutral dispersal. Oikos, 126(1), 91-100. doi: 10.1111/oik.03392
[6] Dobramysl, U., Mobilia, M., Pleimling, M., & Täuber, U. C. (2018). Stochastic population dynamics in spatially extended predator–prey systems. Journal of Physics A: Mathematical and Theoretical, 51(6), 063001. doi: 10.1088/1751-8121/aa95c7
[7] Jabot, F., Laroche, F., Massol, F., Arthaud, F., Crabot, J., Dubart, M., Blanchet, S., Munoz, F., David, P., and Datry, T. (2019). Assessing metacommunity processes through signatures in spatiotemporal turnover of community composition. bioRxiv, 480335, ver. 3 peer-reviewed and recommended by PCI Ecology. doi: 10.1101/480335
[8] Jabot, F., & Chave, J. (2011). Analyzing tropical forest tree species abundance distributions using a nonneutral model and through approximate Bayesian inference. The American Naturalist, 178(2), E37-E47. doi: 10.1086/660829
[9] Jabot, F., & Lohier, T. (2016). Non‐random correlation of species dynamics in tropical tree communities. Oikos, 125(12), 1733-1742. doi: 10.1111/oik.03103
[10] Datry, T., Bonada, N., & Heino, J. (2016). Towards understanding the organisation of metacommunities in highly dynamic ecological systems. Oikos, 125(2), 149-159. doi: 10.1111/oik.02922
[11] Baselga, A. (2010). Partitioning the turnover and nestedness components of beta diversity. Global ecology and biogeography, 19(1), 134-143. doi: 10.1111/j.1466-8238.2009.00490.x