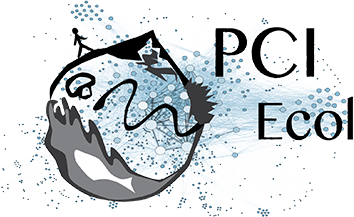 Two common European songbirds elicit different community responses with their mobbing calls
Tim Parker based on reviews by 2 anonymous reviewers
A recommendation of: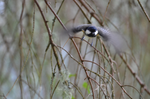 Acoustic cues and season affect mobbing responses in a bird community
Data used for results
---
Scripts used to obtain or analyze results
---
Abstract
---
Keywords
---
Submission: posted 06 May 2022
Recommendation: posted 27 February 2023, validated 28 February 2023
Cite this recommendation as:


Parker, T.

(2023)

Two common European songbirds elicit different community responses with their mobbing calls

. Peer Community in Ecology, 100420. https://doi.org/10.24072/pci.ecology.100420
Recommendation
Many bird species participate in mobbing in which individuals approach a predator while producing conspicuous vocalizations (Magrath et al. 2014). Mobbing is interesting to behavioral ecologists because of the complex array of costs of benefits. Costs range from the obvious risk of approaching a predator while drawing that predator's attention to the more mundane opportunity costs of taking time away from other activities, such as foraging. Benefits may involve driving the predator to leave, teaching relatives to recognize predators, signaling quality to conspecifics, or others. An added layer of complexity in this system comes from the inter-specific interactions that often occur among different mobbing species (Magrath et al. 2014).
This study by Salis et al. (2023) explored the responses of a local bird community to mobbing calls produced by individuals of two common mobbing species in European forests, coal tits, and crested tits. Not only did they compare responses to these two different species, they assessed the impact of the number of mobbing individuals on the stimulus recordings, and they did so at two very different times of the year with different social contexts for the birds involved, winter (non-breeding) and spring (breeding). The experiment was well-designed and highly powered, and the authors tested and confirmed an important assumption of their design, and thus the results are convincing. It is clear that members of the local bird community responded differently to the two different species, and this result raises interesting questions about why these species differed in their tendency to attract additional mobbers. For instance, are species that recruit more co-mobbers more effective at recruiting because they are more reliable in their mobbing behavior (Magrath et al. 2014), more likely to reciprocate (Krams and Krama, 2002), or for some other reason? Hopefully this system, now of proven utility thanks to the current study, will be useful for following up on hypotheses such as these. Other convincing results, such as the higher rate of mobbing response in winter than in spring, also merit following up with further work.
Finally, their observation that playback of vocalizations of multiple individuals often elicited a more mobbing response that the playback of vocalizations of a single individual are interesting and consistent with other recent work indicating that groups of mobbers recruit more additional mobbers than do single mobbers (Dutour et al. 2021). However, as acknowledged in the manuscript, the design of the current study did not allow a distinction between the effect of multiple individuals signaling versus an effect of a stronger stimulus. Thus, this last result leaves the question of the effect of mobbing group size in these species open to further study.
REFERENCES
Dutour M, Kalb N, Salis A, Randler C (2021) Number of callers may affect the response to conspecific mobbing calls in great tits (Parus major). Behavioral Ecology and Sociobiology, 75, 29. https://doi.org/10.1007/s00265-021-02969-7
Krams I, Krama T (2002) Interspecific reciprocity explains mobbing behaviour of the breeding chaffinches, Fringilla coelebs. Proceedings of the Royal Society of London. Series B: Biological Sciences, 269, 2345–2350. https://doi.org/10.1098/rspb.2002.2155
Magrath RD, Haff TM, Fallow PM, Radford AN (2015) Eavesdropping on heterospecific alarm calls: from mechanisms to consequences. Biological Reviews, 90, 560–586. https://doi.org/10.1111/brv.12122
Salis A, Lena JP, Lengagne T (2023) Acoustic cues and season affect mobbing responses in a bird community. bioRxiv, 2022.05.05.490715, ver. 5 peer-reviewed and recommended by Peer Community in Ecology. https://doi.org/10.1101/2022.05.05.490715
Conflict of interest:
The recommender in charge of the evaluation of the article and the reviewers declared that they have no conflict of interest (as defined in the code of conduct of PCI) with the authors or with the content of the article. The authors declared that they comply with the PCI rule of having no financial conflicts of interest in relation to the content of the article.
Funding:
This work was supported by the French Ministry of Research and Higher Education funding (to A.S. PhD grants 2019-2022)