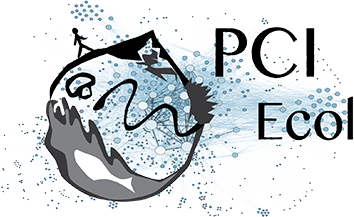 When do dominant females have higher breeding success than subordinates? A meta-analysis across social mammals.
A recommendation of:
The effect of dominance rank on female reproductive success in social mammals
Data used for results
---
Scripts used to obtain or analyze results
---
Abstract
---
Submitted: 13 October 2021, Recommended: 20 July 2022
Recommendation
In this meta-analysis, Shivani et al. [1] investigate 1) whether dominance and reproductive success are generally associated across social mammals and 2) whether this relationship varies according to a) life history traits (e.g., stronger for species with large litter size), b) ecological conditions (e.g., stronger when resources are limited) and c) the social environment (e.g., stronger for cooperative breeders than for plural breeders). Generally, the results are consistent with their predictions, except there was no clear support for this relationship to be conditional on the ecological conditions. considered
As I have previously recommended the preregistration of this study [2,3], I do not have much to add here, as such recommendation should not depend on the outcome of the study. What I would like to recommend is the whole scientific process performed by the authors, from preregistration sent for peer review, to preprint submission and post-study peer review. It is particularly recommendable to notice that this project was a Masters student project, which shows that it is possible and worthy to preregister studies, even for such rather short-term projects. I strongly congratulate the authors for choosing this process even for an early career short-term project. I think it should be made possible for short-term students to conduct a preregistration study as a research project, without having to present post-study results. I hope this study can encourage a shift in the way we sometimes evaluate students' projects.
I also recommend the readers to look into the whole pre- and post- study reviewing history of this manuscript and the associated preregistration, as it provides a better understanding of the process and a good example of the associated challenges and benefits [4]. It was a really enriching experience and I encourage others to submit and review preregistrations and registered reports!
References
[1] Shivani, Huchard, E., Lukas, D. (2022). The effect of dominance rank on female reproductive success in social mammals. EcoEvoRxiv, rc8na, ver. 10 peer-reviewed and recommended by Peer Community in Ecology. https://doi.org/10.32942/osf.io/rc8na
[2] Shivani, Huchard, E., Lukas, D. (2020). Preregistration - The effect of dominance rank on female reproductive success in social mammals In principle acceptance by PCI Ecology of the version 1.2 on 07 July 2020. https://dieterlukas.github.io/Preregistration_MetaAnalysis_RankSuccess.html
[3] Paquet, M. (2020) Why are dominant females not always showing higher reproductive success? A preregistration of a meta-analysis on social mammals. Peer Community in Ecology, 100056. https://doi.org/10.24072/pci.ecology.100056
[4] Parker, T., Fraser, H., & Nakagawa, S. (2019). Making conservation science more reliable with preregistration and registered reports. Conservation Biology, 33(4), 747-750. https://doi.org/10.1111/cobi.13342
PDF recommendation

Cite this recommendation as:


Matthieu Paquet

(2022) When do dominant females have higher breeding success than subordinates? A meta-analysis across social mammals.. Peer Community in Ecology, 100101. https://doi.org/10.24072/pci.ecology.100101