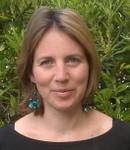 VACHER Corinne
UMR Biogeco (Biodiversity, Genes & Communities), INRA, Bordeaux, France
Biodiversity, Biological control, Community ecology, Community genetics, Host-parasite interactions, Interaction networks, Microbial ecology & microbiology, Terrestrial ecology, Theoretical ecology
recommender
Recommendation:
1
Reviews:
0
Areas of expertise
PhD in Ecology and Evolutionary Biology, University of Montpellier (France), 2004 Accreditation to supervise research (HDR) in Ecology, University of Bordeaux, 2014
Recommendation: 1
06 Mar 2020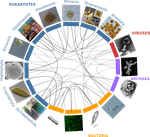 A community perspective on the concept of marine holobionts: current status, challenges, and future directions
Marine holobiont in the high throughput sequencing era
Recommended by Sophie Arnaud-Haond and Corinne Vacher based on reviews by

Sophie Arnaud-Haond

and

Aurélie Tasiemski
The concept of holobiont dates back to more than thirty years, it was primarily coined to hypothesize the importance of symbiotic associations to generate significant evolutionary novelties. Quickly adopted to describe the now well-studied system formed by zooxanthella associated corals, this concept expanded much further after the emergence of High-Throughput Sequencing and associated progresses in metabarcoding and metagenomics.
Holobionts – defined as the association between an individual host and its microbiota - are now increasingly described at sea and on land. The opinion article by Dittami et al. [1] provides a synthetic overview of marine holobionts. It retraces the history of the holobiont concept, recalls the main mechanisms underlying the association between hosts and microbial communities, highlights the influence of these symbioses on marine ecosystem functioning, and outlines current tools and future lines of research.
In particular, the article discusses some particularities of marine systems, such as the strong connectivity allowing an exchange of microorganisms and chemical signals between and within holobionts.
The authors advocate the need to bridge the gap between large scale exploration studies and smaller scale mechanistic studies, by conducting interdisciplinary research (combining physiology, biochemistry, ecology, experimentation and computational modeling) on some keystone holobionts.
Finally, one strength of the paper by Dittami et al. [1] is that it places the concept of the holobiont in an applied research framework. Several possible applications of knowledge on host-microbiota interactions are suggested, both in the field of aquaculture and that of monitoring the health of marine ecosystems. This article contains all the necessary elements for someone who would like to jump into the study of the holobionths in the marine world.
References
[1] Dittami SM, Arboleda E, Auguet J, Bigalke A, Briand E, Cardenas P, Cardini U, Decelle J, Engelen AH, Eveillard D, Gachon CMM, Griffiths SM, Harder T, Kayal E, Kazamia E, Lallier FH, Medina M, Marzinelli E, Morganti T, Núñez Pons L, Prado S, Pintado J, Saha M, Selosse M, Skillings D, Stock W, Sunagawa S, Toulza E, Vorobev A, Leblanc C, Not F. (2020). A community perspective on the concept of marine holobionts: current status, challenges, and future directions. Zenodo, ver. 4 peer-reviewed and recommended by PCI Ecology. doi: 10.5281/zenodo.3696771