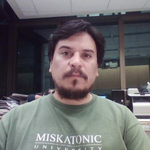 ESTAY Sergio
Population Ecology, Universidad Austral de Chile, Valdivia, Chile
Biodiversity, Biological control, Biological invasions, Community ecology, Demography, Epidemiology, Population ecology, Species distributions, Statistical ecology, Theoretical ecology
recommender
Recommendations:
2
Reviews:
0
Areas of expertise
PhD in Ecology, Pontificia Universidad Católica de Chile. Associate Professor at Universidad Austral de Chile
Recommendations: 2
24 Jan 2023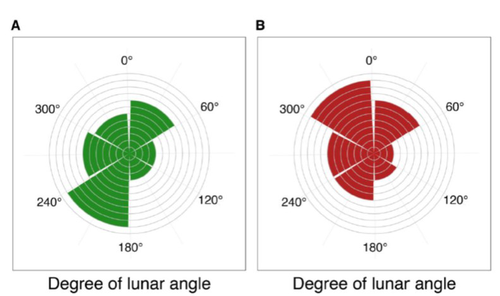 Four decades of phenology in an alpine amphibian: trends, stasis, and climatic drivers
Alpine ecology and their dynamics under climate change
Recommended by Sergio Estay based on reviews by

Nigel Yoccoz

and 1 anonymous reviewer
​​Research about the effects of climate change on ecological communities has been abundant in the last decades. In particular, studies about the effects of climate change on mountain ecosystems have been key for understanding and communicating the consequences of this global phenomenon. Alpine regions show higher increases in warming in comparison to low-altitude ecosystems and this trend is likely to continue. This warming has caused reduced snowfall and/or changes in the duration of snow cover. For example, Notarnicola (2020) reported that 78% of the world's mountain areas have experienced a snow cover decline since 2000. In the same vein, snow cover has decreased by 10% compared with snow coverage in the late 1960s (Walther et al., 2002) and snow cover duration has decreased at a rate of 5 days/decade (Choi et al., 2010). These changes have impacted the dynamics of high-altitude plant and animal populations. Some impacts are changes in the hibernation of animals, the length of the growing season for plants and the soil microbial composition (Chávez et al. 2021).
Lenzi et al. (2023), give us an excellent study using long-term data on alpine amphibian populations. Authors show how climate change has impacted the reproductive phenology of Bufo bufo, especially the breeding season starts 30 days earlier than ~40 years ago. This earlier breeding is associated with the increasing temperatures and reduced snow cover in these alpine ecosystems. However, these changes did not occur in a linear trend but a marked acceleration was observed until mid-1990s with a later stabilization. Authors associated these nonlinear changes with complex interactions between the global trend of seasonal temperatures and site-specific conditions.
Beyond the earlier breeding season, changes in phenology can have important impacts on the long-term viability of alpine populations. Complex interactions could involve positive and negative effects like harder environmental conditions for propagules, faster development of juveniles, or changes in predation pressure. This study opens new research opportunities and questions like the urgent assessment of the global impact of climate change on animal fitness. This study provides key information for the conservation of these populations.
References
Chávez RO, Briceño VF, Lastra JA, Harris-Pascal D, Estay SA (2021) Snow Cover and Snow Persistence Changes in the Mocho-Choshuenco Volcano (Southern Chile) Derived From 35 Years of Landsat Satellite Images. Frontiers in Ecology and Evolution, 9. https://doi.org/10.3389/fevo.2021.643850
Choi G, Robinson DA, Kang S (2010) Changing Northern Hemisphere Snow Seasons. Journal of Climate, 23, 5305–5310. https://doi.org/10.1175/2010JCLI3644.1
Lenzi O, Grossenbacher K, Zumbach S, Lüscher B, Althaus S, Schmocker D, Recher H, Thoma M, Ozgul A, Schmidt BR (2022) Four decades of phenology in an alpine amphibian: trends, stasis, and climatic drivers.bioRxiv, 2022.08.16.503739, ver. 3 peer-reviewed and recommended by Peer Community in Ecology. https://doi.org/10.1101/2022.08.16.503739
Notarnicola C (2020) Hotspots of snow cover changes in global mountain regions over 2000–2018. Remote Sensing of Environment, 243, 111781. https://doi.org/10.1016/j.rse.2020.111781
06 Mar 2020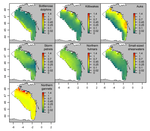 The persistence in time of distributional patterns in marine megafauna impacts zonal conservation strategies
The importance of spatio-temporal dynamics on MPA's design
Recommended by Sergio Estay based on reviews by

Ana S. L. Rodrigues

and 1 anonymous reviewer
Marine protected areas (MPA) have arisen as the main approach for conservation of marine species. Fishes, marine mammals and birds can be conservation targets that justify the implementation of these areas. However, MPAs undergo many of the problems faced by their terrestrial equivalent. One of the major concerns is that these conservation areas are spatially constrained, by logistic reasons, and many times these constraints caused that key areas for the species (reproductive sites, refugees, migration) fall outside the limits, making conservation efforts even more difficult. Lambert et al. [1] evaluate at what point the Bay of Biscay MPA contains key ecological areas for several emblematic species. The evaluation incorporated a spatio-temporal dimension. To evaluate these ideas, authors evaluate two population descriptors: aggregation and persistence of several species of cetaceans and seabirds.
The authors determined that despite the MPA contains key areas for some species, for many others the key areas fall outside the MPA (aggregation sites) or observed aggregation sites are poorly persistent in time. They found that aggregation and persistence behave as two uncorrelated descriptors of the spatio-temporal distribution of populations. Variability of both characteristics was species-specific, but in all cases the message is clear: both features must be taken into account to evaluate the effectiveness of MPAs. Both conclusions pointed out to the difficulties that a strategy based on MPAs could face when the target are those species with low aggregation or those where key sites show low persistence in time.
Conceptually, the manuscript and its conclusions are very interesting, specially its recommendation of including temporal variability of species abundances and aggregation in the design of MPAs. However, despite the clear biological importance of persistence and aggregation of the conservation targets for the design of a MPA, its implementation will still be an extremely complex task. A first constraint is that important areas for one species could not be relevant for others, making the design of the MPA difficult because the more target species we include the larger the area needed for the MPA. As a consequence, the management of the MPA turns difficult and expensive as the area increases. These increased costs could be a key point for accepting/rejecting the implementation of these MPAs for governments. Also larger areas could imply highest level of conflict with local communities or stakeholders. In many the inclusion inside MPAs of areas with traditional social or economic use will be a major source of conflict with the people.
Despite these difficulties, the results of Lambert et al. [1] give us a key message for improving MPA's design. The best strategy for including their conclusions in the effective implementation of these areas will be the next target in conservation research.
References
[1] Lambert, C., Dorémus, G. and V. Ridoux (2020) The persistence in time of distributional patterns in marine megafauna impacts zonal conservation strategies. bioRxiv, 790634, ver. 3 peer-reviewed and recommended by PCI Ecology. doi: 10.1101/790634