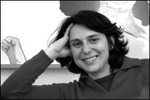 MAGALHÃES Sara
cE3c - Centre for Ecology, Evolution and Environmental Changes, Faculdade de Ciências, Universidade de Lisboa, Lisboa, Portugal
Biological control, Competition, Evolutionary ecology, Herbivory, Host-parasite interactions, Life history
recommender
Recommendations:
2
Reviews:
0
Areas of expertise
PhD in Biology, on the interaction between herbivorous mites and plants Post-docs in Evolutionary Biology, on the evolution of host range Works on sexual conflicts, sex allocation, and the continuation of the former two.
Recommendations: 2
22 Mar 2021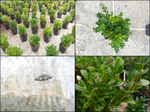 Host-mediated, cross-generational intraspecific competition in a herbivore species
Plants preserve the ghost of competition past for herbivores, but mothers don't care
Recommended by Sara Magalhães based on reviews by

Inês Fragata

and

Raul Costa-Pereira
Some biological hypotheses are widely popular, so much so that we tend to forget their original lack of success. This is particularly true for hypotheses with catchy names. The 'Ghost of competition past' is part of the title of a paper by the great ecologist, JH Connell, one of the many losses of 2020 (Connell 1980). The hypothesis states that, even though we may not detect competition in current populations, their traits and distributions may be shaped by past competition events. Although this hypothesis has known a great success in the ecological literature, the original paper actually ends with "I will no longer be persuaded by such invoking of "the Ghost of Competition Past"". Similarly, the hypothesis that mothers of herbivores choose host plants where their offspring will have a higher fitness was proposed by John Jaenike in 1978 (Jaenike 1978), and later coined the 'mother knows best' hypothesis. The hypothesis was readily questioned or dismissed: "Mother doesn't know best" (Courtney and Kibota 1990), or "Does mother know best?" (Valladares and Lawton 1991), but remains widely popular. It thus seems that catchy names (and the intuitive ideas behind them) have a heuristic value that is independent from the original persuasion in these ideas and the accumulation of evidence that followed it.
The paper by Castagneryol et al. (2021) analyses the preference-performance relationship in the box tree moth (BTM) Cydalima perspectalis, after defoliation of their host plant, the box tree, by conspecifics. It thus has bearings on the two previously mentioned hypotheses. Specifically, they created an artificial population of potted box trees in a greenhouse, in which 60 trees were infested with BTM third instar larvae, whereas 61 were left uninfested. One week later, these larvae were removed and another three weeks later, they released adult BTM females and recorded their host choice by counting egg clutches laid by these females on the plants. Finally, they evaluated the effect of previously infested vs uninfested plants on BTM performance by measuring the weight of third instar larvae that had emerged from those eggs.
This experimental design was adopted because BTM is a multivoltine species. When the second generation of BTM arrives, plants have been defoliated by the first generation and did not fully recover. Indeed, Castagneryol et al. (2021) found that larvae that developed on previously infested plants were much smaller than those developing on uninfested plants, and the same was true for the chrysalis that emerged from those larvae. This provides unequivocal evidence for the existence of a ghost of competition past in this system. However, the existence of this ghost still does not result in a change in the distribution of BTM, precisely because mothers do not know best: they lay as many eggs on plants previously infested than on uninfested plants.
The demonstration that the previous presence of a competitor affects the performance of this herbivore species confirms that ghosts exist. However, whether this entails that previous (interspecific) competition shapes species distributions, as originally meant, remains an open question. Species phenology may play an important role in exposing organisms to the ghost, as this time-lagged competition may have been often overlooked. It is also relevant to try to understand why mothers don't care in this, and other systems. One possibility is that they will have few opportunities to effectively choose in the real world, due to limited dispersal or to all plants being previously infested.
References
Castagneyrol, B., Halder, I. van, Kadiri, Y., Schillé, L. and Jactel, H. (2021) Host-mediated, cross-generational intraspecific competition in a herbivore species. bioRxiv, 2020.07.30.228544, ver. 5 peer-reviewed and recommended by PCI Ecology. doi: https://doi.org/10.1101/2020.07.30.228544
Connell, J. H. (1980). Diversity and the coevolution of competitors, or the ghost of competition past. Oikos, 131-138. doi: https://doi.org/10.2307/3544421
Courtney, S. P. and Kibota, T. T. (1990) in Insect-plant interactions (ed. Bernays, E.A.) 285-330.
Jaenike, J. (1978). On optimal oviposition behavior in phytophagous insects. Theoretical population biology, 14(3), 350-356. doi: https://doi.org/10.1016/0040-5809(78)90012-6
Valladares, G., and Lawton, J. H. (1991). Host-plant selection in the holly leaf-miner: does mother know best?. The Journal of Animal Ecology, 227-240. doi: https://doi.org/10.2307/5456
23 Mar 2020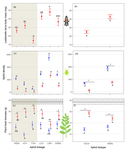 Intraspecific difference among herbivore lineages and their host-plant specialization drive the strength of trophic cascades
Tell me what you've eaten, I'll tell you how much you'll eat (and be eaten)
Recommended by Sara Magalhães and Raul Costa-Pereira based on reviews by

Bastien Castagneyrol

and 1 anonymous reviewer
Tritrophic interactions have a central role in ecological theory and applications [1-3]. Particularly, systems comprised of plants, herbivores and predators have historically received wide attention given their ubiquity and economic importance [4]. Although ecologists have long aimed to understand the forces that govern alternating ecological effects at successive trophic levels [5], several key open questions remain (at least partially) unanswered [6]. In particular, the analysis of complex food webs has questioned whether ecosystems can be viewed as a series of trophic chains [7,8]. Moreover, whether systems are mostly controlled by top-down (trophic cascades) or bottom-up processes remains an open question [6].
Traditionally, studies have addressed how species diversity at different food chain compartments affect the strength and direction of trophic cascades [9]. For example, many studies have tested whether biological control was more efficient with more than one species of natural enemies [10-12]. Much less attention has been given to the role of within-species variation in shaping trophic cascades [13]. In particular, whereas the impact of trait variation within species of plants or predators on successive trophic levels has been recently addressed [14,15], the impact of intraspecific herbivore variation is in its infancy (but see [16]). This is at odds with the resurgent acknowledgment of the importance of individual variation for several ecological processes operating at higher levels of biological organization [17].
Sources of variation within species can come in many flavours. In herbivores, striking ecological variation can be found among populations occurring on different host plants, which become genetically differentiated, thus forming host races [18,19]. Curiously, the impact of variation across host races on the strength of trophic cascades has, to date, not been explored. This is the gap that the manuscript by Sentis and colleagues [20] fills. They experimentally studied a curious tri-trophic system where the primary consumer, pea aphids, specializes in different plant hosts, creating intraspecific variation across biotypes. Interestingly, there is also ecological variation across lineages from the same biotype. The authors set up experimental food chains, where pea aphids from different lineages and biotypes were placed in their universal legume host (broad bean plants) and then exposed to a voracious but charming predator, ladybugs. The full factorial design of this experiment allowed the authors to measure vertical effects of intraspecific variation in herbivores on both plant productivity (top-down) and predator individual growth (bottom-up).
The results nicely uncover the mechanisms by which intraspecific differences in herbivores precipitates vertical modulation in food chains. Herbivore lineage and host-plant specialization shaped the strength of trophic cascades, but curiously these effects were not modulated by density-dependence. Further, ladybugs consuming pea aphids from different lineages and biotypes grew at distinct rates, revealing bottom-up effects of intraspecific variation in herbivores.
These findings are novel and exciting for several reasons. First, they show how intraspecific variation in intermediate food chain compartments can simultaneously reverberate both top-down and bottom-up effects. Second, they bring an evolutionary facet to the understanding of trophic cascades, providing valuable insights on how genetically differentiated populations play particular ecological roles in food webs. Finally, Sentis and colleagues' findings [20] have critical implications well beyond their study systems. From an applied perspective, they provide an evident instance on how consumers' evolutionary specialization matters for their role in ecosystems processes (e.g. plant biomass production, predator conversion rate), which has key consequences for biological control initiatives and invasive species management. From a conceptual standpoint, their results ignite the still neglected value of intraspecific variation (driven by evolution) in modulating the functioning of food webs, which is a promising avenue for future theoretical and empirical studies.
References
[1] Price, P. W., Bouton, C. E., Gross, P., McPheron, B. A., Thompson, J. N., & Weis, A. E. (1980). Interactions among three trophic levels: influence of plants on interactions between insect herbivores and natural enemies. Annual review of Ecology and Systematics, 11(1), 41-65. doi: 10.1146/annurev.es.11.110180.000353
[2] Olff, H., Brown, V.K. & Drent, R.H. (1999). Herbivores: between plants and predators. Blackwell Science, Oxford.
[3] Tscharntke, T. & Hawkins, B.A. (2002). Multitrophic level interactions. Cambridge University Press. doi: 10.1017/CBO9780511542190
[4] Agrawal, A. A. (2000). Mechanisms, ecological consequences and agricultural implications of tri-trophic interactions. Current opinion in plant biology, 3(4), 329-335. doi: 10.1016/S1369-5266(00)00089-3
[5] Pace, M. L., Cole, J. J., Carpenter, S. R., & Kitchell, J. F. (1999). Trophic cascades revealed in diverse ecosystems. Trends in ecology & evolution, 14(12), 483-488. doi: 10.1016/S0169-5347(99)01723-1
[6] Abdala‐Roberts, L., Puentes, A., Finke, D. L., Marquis, R. J., Montserrat, M., Poelman, E. H., ... & Mooney, K. (2019). Tri‐trophic interactions: bridging species, communities and ecosystems. Ecology letters, 22(12), 2151-2167. doi: 10.1111/ele.13392
[7] Polis, G.A. & Winemiller, K.O. (1996). Food webs. Integration of patterns and dynamics. Chapmann & Hall, New York. doi: 10.1007/978-1-4615-7007-3
[8] Torres‐Campos, I., Magalhães, S., Moya‐Laraño, J., & Montserrat, M. (2020). The return of the trophic chain: Fundamental vs. realized interactions in a simple arthropod food web. Functional Ecology, 34(2), 521-533. doi: 10.1111/1365-2435.13470
[9] Polis, G. A., Sears, A. L., Huxel, G. R., Strong, D. R., & Maron, J. (2000). When is a trophic cascade a trophic cascade?. Trends in Ecology & Evolution, 15(11), 473-475. doi: 10.1016/S0169-5347(00)01971-6
[10] Sih, A., Englund, G., & Wooster, D. (1998). Emergent impacts of multiple predators on prey. Trends in ecology & evolution, 13(9), 350-355. doi: 10.1016/S0169-5347(98)01437-2
[11] Diehl, E., Sereda, E., Wolters, V., & Birkhofer, K. (2013). Effects of predator specialization, host plant and climate on biological control of aphids by natural enemies: a meta‐analysis. Journal of Applied Ecology, 50(1), 262-270. doi: 10.1111/1365-2664.12032
[12] Snyder, W. E. (2019). Give predators a complement: conserving natural enemy biodiversity to improve biocontrol. Biological control, 135, 73-82. doi: 10.1016/j.biocontrol.2019.04.017
[13] Des Roches, S., Post, D. M., Turley, N. E., Bailey, J. K., Hendry, A. P., Kinnison, M. T., ... & Palkovacs, E. P. (2018). The ecological importance of intraspecific variation. Nature Ecology & Evolution, 2(1), 57-64. doi: 10.1038/s41559-017-0402-5
[14] Bustos‐Segura, C., Poelman, E. H., Reichelt, M., Gershenzon, J., & Gols, R. (2017). Intraspecific chemical diversity among neighbouring plants correlates positively with plant size and herbivore load but negatively with herbivore damage. Ecology Letters, 20(1), 87-97. doi: 10.1111/ele.12713
[15] Start, D., & Gilbert, B. (2017). Predator personality structures prey communities and trophic cascades. Ecology letters, 20(3), 366-374. doi: 10.1111/ele.12735
[16] Turcotte, M. M., Reznick, D. N., & Daniel Hare, J. (2013). Experimental test of an eco-evolutionary dynamic feedback loop between evolution and population density in the green peach aphid. The American Naturalist, 181(S1), S46-S57. doi: 10.1086/668078
[17] Bolnick, D. I., Amarasekare, P., Araújo, M. S., Bürger, R., Levine, J. M., Novak, M., ... & Vasseur, D. A. (2011). Why intraspecific trait variation matters in community ecology. Trends in ecology & evolution, 26(4), 183-192. doi: 10.1016/j.tree.2011.01.009
[18] Drès, M., & Mallet, J. (2002). Host races in plant–feeding insects and their importance in sympatric speciation. Philosophical Transactions of the Royal Society of London. Series B: Biological Sciences, 357(1420), 471-492. doi: 10.1098/rstb.2002.1059
[19] Magalhães, S., Forbes, M. R., Skoracka, A., Osakabe, M., Chevillon, C., & McCoy, K. D. (2007). Host race formation in the Acari. Experimental and Applied Acarology, 42(4), 225-238. doi: 10.1007/s10493-007-9091-0
[20] Sentis, A., Bertram, R., Dardenne, N., Simon, J.-C., Magro, A., Pujol, B., Danchin, E. and J.-L. Hemptinne (2020) Intraspecific difference among herbivore lineages and their host-plant specialization drive the strength of trophic cascades. bioRxiv, 722140, ver. 4 peer-reviewed and recommended by PCI Ecology. doi: 10.1101/722140