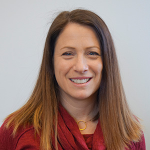 VOGEL Erin
https://erinvogelphd.wordpress.com/, Rutgers, The State University of New Jersey, New Brunswick, United States of America
Behaviour & Ethology, Chemical ecology, Eco-immunology & Immunity, Evolutionary ecology, Foraging, Physiology, Preregistrations, Tropical ecology
recommender
Recommendation:
1
Reviews:
0
Recommendation: 1
05 Mar 2019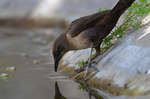 Are the more flexible great-tailed grackles also better at inhibition?
Adapting to a changing environment: advancing our understanding of the mechanisms that lead to behavioral flexibility
Recommended by Erin Vogel based on reviews by

Simon Gingins

and 2 anonymous reviewers
Behavioral flexibility is essential for organisms to adapt to an ever-changing environment. However, the mechanisms that lead to behavioral flexibility and understanding what traits makes a species better able to adapt behavior to new environments has been understudied. Logan and colleagues have proposed to use a series of experiments, using great-tailed grackles as a study species, to test four main hypotheses. These hypotheses are centered around exploring the relationship between behavioral flexibility and inhibition in grackles. This current preregistration is a part of a larger integrative research plan examining behavioral flexibility when faced with environmental change. In this part of the project they will examine specifically if individuals that are more flexible are also better at inhibiting: in other words: they will test the assumption that inhibition is required for flexibility.
First, they will test the hypothesis that behavioral flexibility is manipulatable by using a serial reversal learning task. Second, they will test the hypothesis that manipulating behavioral flexibility (improving reversal learning speed through serial reversals using colored tubers) improves flexibility (rule switching) and problem solving in a new context (multi‑access box and serial reversals on a touch screen). Third, they will test the hypothesis that behavioral flexibility within a context is repeatable within individuals, which is important to test if performance is state dependent. Finally, they will test a fourth hypothesis that individuals should converge on an epsilon‑first learning strategy (learn the correct choice after one trial) as they progress through serial reversals. Their innovative approach using three main tasks (delay of gratification, go-no, detour) will allow them to assess different aspects of inhibitory control. They will analyze the results of all three experiments to also assess the utility of these experiments for studying the potential relationship between inhibition and behavioral flexibility.
In their preregistration, Logan and colleagues have proposed to test these hypotheses, each with a set of testable predictions that can be examined with detailed and justified methodologies. They have also provided a comprehensive plan for analyzing the data. All of the reviewers and I agree that this is a very interesting study that has the potential to answer important questions about a critical topic in behavioral ecology: the role of inhibition in the evolution of behavioral flexibility. Given the positive reviews, the comprehensive responses by the PI and her colleagues, and careful revisions, I highly recommend this preregistration.