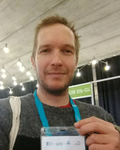 CAPLAT Paul
School of Biological Sciences, Queen's University Belfast, Belfast, United Kingdom
Agroecology, Biological invasions, Colonization, Conservation biology, Demography, Dispersal & Migration, Ecological successions, Habitat selection, Landscape ecology, Macroecology, Population ecology, Species distributions, Statistical ecology, Terrestrial ecology
recommender
Recommendation:
1
Reviews:
0
Areas of expertise
PhD, SupAgro Montpellier 2006 Postdoctoral experience University of Guelph (2006-2008), University of Queensland (2009-2011) Research position Lund University (2012-present) Lecturer, Queen's University (2016-present)
Recommendation: 1
05 Apr 2019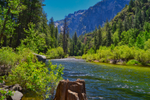 Using a large-scale biodiversity monitoring dataset to test the effectiveness of protected areas at conserving North-American breeding birds
Protected Areas effects on biodiversity: a test using bird data that hopefully will give ideas for much more studies to come
Recommended by Paul Caplat based on reviews by

Willson Gaul

and 1 anonymous reviewer
In the face of worldwide declines in biodiversity, evaluating the effectiveness of conservation practices is an absolute necessity. Protected Areas (PA) are a key tool for conservation, and the question "Are PA effective" has been on many a research agenda, as the introduction to this preprint will no doubt convince you. A challenge we face is that, until now, few studies have been explicitly designed to evaluate PA, and despite the rise of meta-analyses on the topic, our capacity to quantify their effect on biodiversity remains limited.
This study by Cazalis et al. [1] uses the rich dataset of the North-American Breeding Bird Survey and a sound paired design to investigate how PA change bird assemblages. The methodological care brought to the study in itself is worth the read, and the results are insightful. I will not spoil too much by revealing here that things are "complicated", and that effects – or lack thereof – depend on the type of ecosystem, and the type of species considered.
If you are interested in conservation, bird communities, species life-history, or like beautiful plots: go and read it.
References
[1] Cazalis, V., Belghali, S., & Rodrigues, A. S. (2019). Using a large-scale biodiversity monitoring dataset to test the effectiveness of protected areas at conserving North-American breeding birds. bioRxiv, 433037, ver. 4 peer-reviewed and recommended by PCI Ecology. doi: 10.1101/433037