DUPLOUY Anne
Biology and Environmental Sciences, University of Helsinki, Helsinki, Finland
Biogeography, Biological control, Biological invasions, Community ecology, Eco-immunology & Immunity, Evolutionary ecology, Host-parasite interactions, Microbial ecology & microbiology, Molecular ecology, Population ecology, Symbiosis
recommender
Recommendations:
0
Review:
1
Review: 1
22 May 2019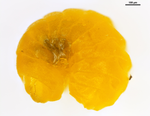 Sex makes them sleepy: host reproductive status induces diapause in a parasitoid population experiencing harsh winters
The response of interacting species to biotic seasonal cues
Recommended by Adele Mennerat and Enric Frago based on reviews by

Anne Duplouy

and 1 anonymous reviewer
In temperate regions, food abundance and quality vary greatly throughout the year, and the ability of organisms to synchronise their phenology to these changes is a key determinant of their reproductive success. Successful synchronisation requires that cues are perceived prior to change, leaving time for physiological adjustments.
But what are the cues used to anticipate seasonal changes? Abiotic factors like temperature and photoperiod are known for their driving role in the phenology of a wide range of plant an animal species [1,2] . Arguably though, biotic cues directly linked to upcoming changes in food abundance could be as important as abiotic factors, but the response of organisms to these cues remains relatively unexplored.
Biotic cues may be particularly important for higher trophic levels because of their tight interaction with the hosts or preys they depend on. In this study Tougeron and colleagues [3] address this topic using interacting insects, namely herbivorous aphids and the parasitic wasps (or parasitoids) that feed on them. The key finding of the study by Tougeron et al. [3] is that the host morph in which parasitic wasp larvae develop is a major driver of diapause induction. More importantly, the aphid morph that triggers diapause in the wasp is the one that will lay overwintering eggs in autumn at the onset of harsh winter conditions. Its neatly designed experimental setup also provides evidence that this response may vary across populations as host-dependent diapause induction was only observed in a wasp population that originated from a cold area. As the authors suggests, this may be caused by local adaptation to environmental conditions because, relative to warmer regions, missing the time window to enter diapause in colder regions may have more dramatic consequences. The study also shows that different aphid morphs differ greatly in their chemical composition, and points to particular types of metabolites like sugars and polyols as specific cues for diapause induction.
This study provides a nice example of the complexity of biological interactions, and of the importance of phenological synchrony between parasites and their hosts. The authors provide evidence that phenological synchrony is likely to be achieved via chemical cues derived from the host. A similar approach was used to demonstrate that the herbivorous beetle Leptinotarsa decemlineata uses plant chemical cues to enter diapause [4]. Beetles fed on plants exposed to pre-wintering conditions entered diapause in higher proportions than those fed on control plants grown at normal conditions. As done by Tougeron et al. [3], in [4] the authors associated diapause induction to changes in the composition of metabolites in the plant. In both studies, however, the missing piece is to unveil the particular chemical involved, an answer that may be provided by future experiments.
Latitudinal clines in diapause induction have been described in a number of insect species [5]. Correlative studies, in which the phenology of different trophic levels has been monitored, suggest that these clines may in part be governed by lower trophic levels. For example, Phillimore et al. [6] explored the relative contribution of temperature and of host plant phenology on adult flight periods of the butterfly Anthocharis cardamines. Tougeron et al. [3], by using aphids and their associated parasitoids, take the field further by moving from observational studies to experiments. Besides, aphids are not only a tractable host-parasite system in the laboratory, they are important agricultural pests. Improving our basic knowledge of their ecological interactions may ultimately contribute to improving pest control techniques. The study by Tougeron et al. [3] exemplifies the multiple benefits that can be gained from addressing fundamental questions in species that are also directly relevant to society.
References
[1] Tauber, M. J., Tauber, C. A., and Masaki, S. (1986). Seasonal Adaptations of Insects. Oxford, New York: Oxford University Press.
[2] Bradshaw, W. E., and Holzapfel, C. M. (2007). Evolution of Animal Photoperiodism. Annual Review of Ecology, Evolution, and Systematics, 38(1), 1–25. doi: 10.1146/annurev.ecolsys.37.091305.110115
[3] Tougeron, K., Brodeur, J., Baaren, J. van, Renault, D., and Lann, C. L. (2019b). Sex makes them sleepy: host reproductive status induces diapause in a parasitoid population experiencing harsh winters. bioRxiv, 371385, ver. 6 peer-reviewed and recommended by PCI Ecology. doi: 10.1101/371385
[4] Izzo, V. M., Armstrong, J., Hawthorne, D., and Chen, Y. (2014). Time of the season: the effect of host photoperiodism on diapause induction in an insect herbivore, Leptinotarsa decemlineata. Ecological Entomology, 39(1), 75–82. doi: 10.1111/een.12066
[5] Hut Roelof A., Paolucci Silvia, Dor Roi, Kyriacou Charalambos P., and Daan Serge. (2013). Latitudinal clines: an evolutionary view on biological rhythms. Proceedings of the Royal Society B: Biological Sciences, 280(1765), 20130433. doi: 10.1098/rspb.2013.0433
[6] Phillimore, A. B., Stålhandske, S., Smithers, R. J., and Bernard, R. (2012). Dissecting the Contributions of Plasticity and Local Adaptation to the Phenology of a Butterfly and Its Host Plants. The American Naturalist, 180(5), 655–670. doi: 10.1086/667893