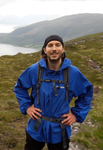 HARVEY Eric
METECO lab, Université de Montréal, Montréal, Canada
Biodiversity, Community ecology, Ecosystem functioning, Experimental ecology, Food webs, Human impact, Spatial ecology, Metacommunities & Metapopulations
recommender
Recommendation:
1
Review:
1
Areas of expertise
EDUCATION - 2014 PhD: University of Guelph, Integrative Biology Title: Empirical implications of food web constraints for metacommunity assembly Supervisor: Dr. Andrew MacDougall - 2011 MSc: Université du Québec à Rimouski, Gestion de la faune et de ses habitats Title: Understanding the effects of multiple extinctions on food web functioning (original title in french) Supervisor: Dr. Dominique Gravel - 2009 BSc : Université du Québec à Rimouski, Biology RESEARCH POSITIONS - Sept. 2019-present Assistant professor, Université de Montréal. - Oct. 2017-2019 NSERC Postdoctoral Fellowship, University of Toronto *Regional consequence of perturbations: spatial cascade and trophic structure Supervisor: Dr. Ben Gilbert - 2015-2017 Postdoctoral fellow, University of Zurich *EMERGe research group on meta-ecosystem dynamics Supervisor: Dr. Florian Altermatt - Sept.-Oct. 2015 Invited scholar, National Center for Ecological Advance and Synthesis (NCEAS; Santa Barbara)
Recommendation: 1
27 May 2019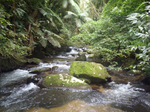 Community size affects the signals of ecological drift and selection on biodiversity
Toward an empirical synthesis on the niche versus stochastic debate
Recommended by Eric Harvey based on reviews by

Kevin Cazelles

and

Romain Bertrand
As far back as Clements [1] and Gleason [2], the historical schism between deterministic and stochastic perspectives has divided ecologists. Deterministic theories tend to emphasize niche-based processes such as environmental filtering and species interactions as the main drivers of species distribution in nature, while stochastic theories mainly focus on chance colonization, random extinctions and ecological drift [3]. Although the old days when ecologists were fighting fiercely over null models and their adequacy to capture niche-based processes is over [4], the ghost of that debate between deterministic and stochastic perspectives came back to haunt ecologists in the form of the 'environment versus space' debate with the development of metacommunity theory [5]. While interest in that question led to meaningful syntheses of metacommunity dynamics in natural systems [6], it also illustrated how context-dependant the answer was [7]. One of the next frontiers in metacommunity ecology is to identify the underlying drivers of this observed context-dependency in the relative importance of ecological processus [7, 8].
Reflecting on seminal work by Robert MacArthur emphasizing different processes at different spatial scales [9, 10] (the so-called 'MacArthur paradox'), Chase and Myers proposed in 2011 that a key in solving the deterministic versus stochastic debate was probably to turn our attention to how the relative importance of local processes changes across spatial scales [3]. Scale-dependance is a well-acknowledged challenge in ecology, hampering empirical syntheses and comparisons between studies [11-14]. Embracing the scale-dependance of ecological processes would not only lead to stronger syntheses and consolidation of current knowledge, it could also help resolve many current debates or apparent contradictions [11, 15, 16].
The timely study by Siqueira et al. [17] fits well within this historical context by exploring the relative importance of ecological drift and selection across a gradient of community size (number of individuals in a given community). More specifically, they tested the hypothesis that small communities are more dissimilar among each other because of ecological drift compared to large communities, which are mainly structured by niche selection [17]. That smaller populations or communities should be more affected by drift is a mathematical given [18], but the main questions are i) for a given community size how important is ecological drift relative to other processes, and ii) how small does a community have to be before random assembly dominates? The authors answer these questions using an extensive stream dataset with a community size gradient sampled from 200 streams in two climatic regions (Brazil and Finland). Combining linear models with recent null model approaches to measure deviations from random expectations [19], they show that, as expected based on theory and recent experimental work, smaller communities tend to have higher β-diversity, and that those β-diversity patterns could not be distinguished from random assembly processes [17]. Spatial turnover among larger communities is mainly driven by niche-based processes related to species sorting or dispersal dynamics [17]. Given the current environmental context, with many anthropogenic perturbations leading to reduced community size, it is legitimate to wonder, as the authors do, whether we are moving toward a more stochastic and thus less predictable world with obvious implications for the conservation of biodiversity [17].
The real strength of the study by Siqueira et al. [17], in my opinion, is in the inclusion of stream data from boreal and tropical regions. Interestingly and most importantly, the largest communities in the tropical streams are as large as the smallest communities in the boreal streams. This is where the study should really have us reflect on the notions of context-dependency in observed patterns because the negative relationship between community size and β-diversity was only observed in the tropical streams, but not in the boreal streams [17]. This interesting nonlinearity in the response means that a study that would have investigated the drift versus niche-based question only in Finland would have found very different results from the same study in Brazil. Only by integrating such a large scale gradient of community sizes together could the authors show the actual shape of the relationship, which is the first step toward building a comprehensive synthesis on a debate that has challenged ecologists for almost a century.
References
[1] Clements, F. E. (1936). Nature and structure of the climax. Journal of ecology, 24(1), 252-284. doi: 10.2307/2256278
[2] Gleason, H. A. (1917). The structure and development of the plant association. Bulletin of the Torrey Botanical Club, 44(10), 463-481. doi: 10.2307/2479596
[3] Chase, J. M., and Myers, J. A. (2011). Disentangling the importance of ecological niches from stochastic processes across scales. Philosophical transactions of the Royal Society B: Biological sciences, 366(1576), 2351-2363. doi: 10.1098/rstb.2011.0063
[4] Diamond, J. M., and Gilpin, M. E. (1982). Examination of the "null" model of Connor and Simberloff for species co-occurrences on islands. Oecologia, 52(1), 64-74. doi: 10.1007/BF00349013
[5] Leibold M. A., et al. (2004). The metacommunity concept: a framework for multi‐scale community ecology. Ecology letters, 7(7), 601-613. doi: 10.1111/j.1461-0248.2004.00608.x
[6] Cottenie, K. (2005). Integrating environmental and spatial processes in ecological community dynamics. Ecology letters, 8(11), 1175-1182. doi: 10.1111/j.1461-0248.2005.00820.x
[7] Leibold, M. A. and Chase, J. M. (2018). Metacommunity Ecology. Monographs in Population Biology, vol. 59. Princeton University Press. [8] Vellend, M. (2010). Conceptual synthesis in community ecology. The Quarterly review of biology, 85(2), 183-206. doi: 10.1086/652373
[9] MacArthur, R. H., and Wilson, E. O. (1963). An equilibrium theory of insular zoogeography. Evolution, 17(4), 373-387. doi: 10.1111/j.1558-5646.1963.tb03295.x
[10] MacArthur, R. H., and Levins, R. (1967). The limiting similarity, convergence, and divergence of coexisting species. The American Naturalist, 101(921), 377-385. doi: 10.1086/282505
[11] Viana, D. S., and Chase, J. M. (2019). Spatial scale modulates the inference of metacommunity assembly processes. Ecology, 100(2), e02576. doi: 10.1002/ecy.2576
[12] Chave, J. (2013). The problem of pattern and scale in ecology: what have we learned in 20 years?. Ecology letters, 16, 4-16. doi: 10.1111/ele.12048
[13] Patrick, C. J., and Yuan, L. L. (2019). The challenges that spatial context present for synthesizing community ecology across scales. Oikos, 128(3), 297-308. doi: 10.1111/oik.05802
[14] Chase, J. M., and Knight, T. M. (2013). Scale‐dependent effect sizes of ecological drivers on biodiversity: why standardised sampling is not enough. Ecology letters, 16, 17-26. doi: 10.1111/ele.12112
[15] Horváth, Z., Ptacnik, R., Vad, C. F., and Chase, J. M. (2019). Habitat loss over six decades accelerates regional and local biodiversity loss via changing landscape connectance. Ecology letters, 22(6), 1019-1027. doi: 10.1111/ele.13260
[16] Chase, J. M, Gooriah, L., May, F., Ryberg, W. A, Schuler, M. S, Craven, D., and Knight, T. M. (2019). A framework for disentangling ecological mechanisms underlying the island species–area relationship. Frontiers of Biogeography, 11(1). doi: 10.21425/F5FBG40844.
[17] Siqueira T., Saito V. S., Bini L. M., Melo A. S., Petsch D. K. , Landeiro V. L., Tolonen K. T., Jyrkänkallio-Mikkola J., Soininen J. and Heino J. (2019). Community size affects the signals of ecological drift and niche selection on biodiversity. bioRxiv 515098, ver. 4 peer-reviewed and recommended by PCI Ecology. doi: 10.1101/515098
[18] Hastings A., Gross L. J. eds. (2012). Encyclopedia of theoretical ecology (University of California Press, Berkeley).
[19] Chase, J. M., Kraft, N. J., Smith, K. G., Vellend, M., and Inouye, B. D. (2011). Using null models to disentangle variation in community dissimilarity from variation in α‐diversity. Ecosphere, 2(2), 1-11. doi: 10.1890/ES10-00117.1
Review: 1
12 May 2020
On the efficacy of restoration in stream networks: comments, critiques, and prospective recommendations
A stronger statistical test of stream restoration experiments
Recommended by Karl Cottenie based on reviews by

Eric Harvey

and

Mariana Perez Rocha
The metacommunity framework acknowledges that local sites are connected to other sites through dispersal, and that these connectivity patterns can influence local dynamics [1]. This framework is slowly moving from a framework that guides fundamental research to being actively applied in for instance a conservation context (e.g. [2]). Swan and Brown [3,4] analyzed the results of a suite of experimental manipulations in headwater and mainstem streams on invertebrate community structure in the context of the metacommunity concept. This was an important contribution to conservation ecology.
However, David Murray-Stoker [5] was not satisfied with their statistical analyses, and recreated, and more importantly, improved their original analyses in the peer-reviewed article. The new analyses are based on a combination of a more consistent site selection, checking the model assumptions, using different estimation procedures, and focusing more on effect size calculations versus statistical significance. This peer-reviewed article is thus the perfect example of the advantages of open research: the original authors making available both the data and their R script files, initially first updating the analyses and results themselves, followed by more in-depth analyses of the original data and question.
This peer reviewed went through a very in-depth process itself, with several rounds of questions and feedback that addressed both the statistical analyses, the interpretation of the results, and the conclusions. It also, however, addressed something that is often harder to provide feedback on, for instance the tone of the argument. I hope that scientists interested in these issues will not only read the final manuscript, but also the different steps of the peer review processes. These are very informative, I think, and provide a more complete picture of mainly the raison for certain decisions.
Not only does this provide the reader interested in stream conservation with the opportunity to make up their own mind on the appropriateness of these decisions, but it could potentially lead to more analyses of this important data set. For instance, maybe a formal meta-analysis that starts with the effect sizes of all the original studies might bring some new insights into this question?
References
[1] Leibold, M. A., Holyoak, M., Mouquet, N. et al. (2004). The metacommunity concept: a framework for multi‐scale community ecology. Ecology letters, 7(7), 601-613. doi: 10.1111/j.1461-0248.2004.00608.x
[2] Heino, J. (2013). The importance of metacommunity ecology for environmental assessment research in the freshwater realm. Biological Reviews, 88(1), 166-178. doi: 10.1111/j.1469-185X.2012.00244.x
[3] Swan, C. M., and Brown, B. L. (2017). Metacommunity theory meets restoration: isolation may mediate how ecological communities respond to stream restoration. Ecological Applications, 27(7), 2209-2219. doi: 10.1002/eap.1602
[4] Swan, C. M., and Brown, B. L. (2018). Erratum for: Metacommunity theory meets restoration: isolation may mediate how ecological communities respond to stream restoration. Ecological Applications 28:1370–1371. doi: 10.1002/eap.1738
[5] Murray-Stoker, D. (2020). On the efficacy of restoration in stream networks: comments, critiques, and prospective recommendations. bioRxiv, 611939, ver. 7 peer-reviewed and recommended by PCI Ecology. doi: 10.1101/611939