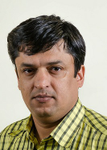 BELSARE Aniruddha
College of Forestry, Wildlife and Environment, Auburn University, Auburn, United States of America
Conservation biology, Demography, Epidemiology, Host-parasite interactions, Parasitology, Population ecology
recommender
Recommendation:
1
Reviews:
0
Areas of expertise
I am a disease ecologist with a background in veterinary medicine, pathogen modeling, and conservation research. I use an interdisciplinary approach that incorporates ecologic, epidemiologic and model-based investigations to understand how pathogens spread through, persist in, and impact host populations. 2023 - current: Assistant Professor of Disease Ecology, Auburn University College of Forestry, Wildlife and Environment. 2021 - 2023: Research Scientist, Department of Biology, Emory University. 2019 - 2021: Research Associate, Boone and Crockett Quantitative Wildlife Center, Fisheries & Wildlife, Michigan State University. 2017-2019: Postdoctoral Fellow, Center for Modeling Complex Interactions, University of Idaho. 2014-2017: Postdoctoral Fellow, University of Missouri. Ph.D. in Wildlife Science (with a focus on Disease Ecology), 2013, University of Missouri. Bachelor of Veterinary Science & Animal Husbandry (B.V.Sc & A.H.), 1996, Bombay Veterinary College.
Recommendation: 1
28 Dec 2022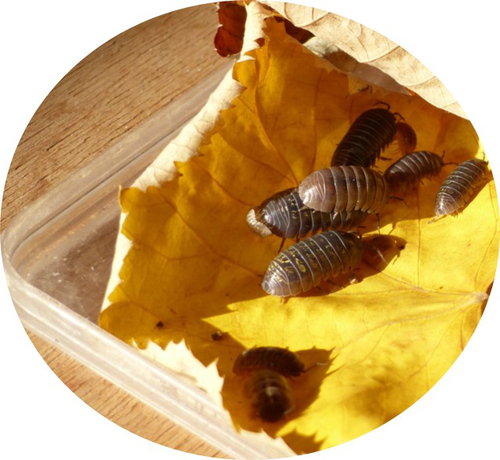 Deleterious effects of thermal and water stresses on life history and physiology: a case study on woodlouse
An experimental approach for understanding how terrestrial isopods respond to environmental stressors
Recommended by Aniruddha Belsare based on reviews by

Aaron Yilmaz

and

Michael Morris
​​In this article, the authors discuss the results of their study investigating the effects of heat stress and moisture stress on a terrestrial isopod Armadilldium vulgare, the common woodlouse [1]. Specifically, the authors have assessed how increased temperature or decreased moisture affects life history traits (such as growth, survival, and reproduction) as well as physiological traits (immune cell parameters and \( beta \)-galactosidase activity). This article quantitatively evaluates the effects of the two stressors on woodlouse. Terrestrial isopods like woodlouse are sensitive to thermal and moisture stress [2; 3] and are therefore good models to test hypotheses in global change biology and for monitoring ecosystem health.
​An important feature of this study is the combination of experimental, laboratory, and analytical techniques. Experiments were conducted under controlled conditions in the laboratory by modulating temperature and moisture, life history and physiological traits were measured/analyzed and then tested using models. Both stressors had negative impacts on survival and reproduction of woodlouse, and result in premature ageing. Although thermal stress did not affect survival, it slowed woodlouse growth. Moisture stress did not have a detectable effect on woodlouse growth but decreased survival and reproductive success. An important insight from this study is that effects of heat and moisture stressors on woodlouse are not necessarily linear, and experimental approaches can be used to better elucidate the mechanisms and understand how these organisms respond to environmental stress.
​This article is timely given the increasing attention on biological monitoring and ecosystem health.​
References:
[1] Depeux C, Branger A, Moulignier T, Moreau J, Lemaître J-F, Dechaume-Moncharmont F-X, Laverre T, Pauhlac H, Gaillard J-M, Beltran-Bech S (2022) Deleterious effects of thermal and water stresses on life history and physiology: a case study on woodlouse. bioRxiv, 2022.09.26.509512., ver. 3 peer-reviewd and recommended by PCI Ecology. https://doi.org/10.1101/2022.09.26.509512
[2] ​Warburg MR, Linsenmair KE, Bercovitz K (1984) The effect of climate on the distribution and abundance of isopods. In: Sutton SL, Holdich DM, editors. The Biology of Terrestrial Isopods. Oxford: Clarendon Press. pp. 339–367.​
[3] Hassall M, Helden A, Goldson A, Grant A (2005) Ecotypic differentiation and phenotypic plasticity in reproductive traits of Armadillidium vulgare (Isopoda: Oniscidea). Oecologia 143: 51–60.​ https://doi.org/10.1007/s00442-004-1772-3