2019-05-22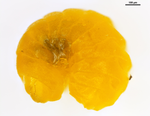 Sex makes them sleepy: host reproductive status induces diapause in a parasitoid population experiencing harsh winters
Tougeron K., Brodeur J., van Baaren J., Renault D. and Le Lann C.
10.1101/371385
Recommended by
Adele Mennerat and Enric Frago based on reviews by

Anne Duplouy

and 1 anonymous reviewer
The response of interacting species to biotic seasonal cues
In temperate regions, food abundance and quality vary greatly throughout the year, and the ability of organisms to synchronise their phenology to these changes is a key determinant of their reproductive success. Successful synchronisation requires that cues are perceived prior to change, leaving time for physiological adjustments.
But what are the cues used to anticipate seasonal changes? Abiotic factors like temperature and photoperiod are known for their driving role in the phenology of a w...
More