2019-05-22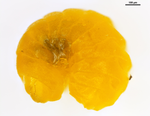 Sex makes them sleepy: host reproductive status induces diapause in a parasitoid population experiencing harsh winters
Tougeron K., Brodeur J., van Baaren J., Renault D. and Le Lann C.
10.1101/371385
Recommended by
Adele Mennerat and Enric Frago based on reviews by

Anne Duplouy

and 1 anonymous reviewer
The response of interacting species to biotic seasonal cues
In temperate regions, food abundance and quality vary greatly throughout the year, and the ability of organisms to synchronise their phenology to these changes is a key determinant of their reproductive success. Successful synchronisation requires that cues are perceived prior to change, leaving time for physiological adjustments.
But what are the cues used to anticipate seasonal changes? Abiotic factors like temperature and photoperiod are known for their driving role in the phenology of a w...
More
2019-03-18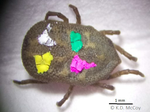 Evaluating functional dispersal and its eco-epidemiological implications in a nest ectoparasite
Amalia Rataud, Marlène Dupraz, Céline Toty, Thomas Blanchon, Marion Vittecoq, Rémi Choquet, Karen D. McCoy
10.5281/zenodo.2592114
Recommended by
Adele Mennerat based on reviews by

Shelly Lachish

and 1 anonymous reviewer
Limited dispersal in a vector on territorial hosts
Parasitism requires parasites and hosts to meet and is therefore conditioned by their respective dispersal abilities. While dispersal has been studied in a number of wild vertebrates (including in relation to infection risk), we still have poor knowledge of the movements of their parasites. Yet we know that many parasites, and in particular vectors transmitting pathogens from host to host, possess the ability to move actively during at least part of their lives.
So... how far does a vector go...
More