2018-06-10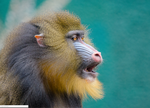 A reply to "Ranging Behavior Drives Parasite Richness: A More Parsimonious Hypothesis"
Charpentier MJE, Kappeler PM
https://arxiv.org/pdf/1805.08151.pdf
Recommended by
Cédric Sueur based on reviews by 2 anonymous reviewers
Does elevated parasite richness in the environment affect daily path length of animals or is it the converse? An answer bringing some new elements of discussion
In 2015, Brockmeyer et al. [1] suggested that mandrills (Mandrillus sphinx) may accept additional ranging costs to avoid heavily parasitized areas. Following this paper, Bicca-Marques and Calegaro-Marques [2] questioned this interpretation and presented other hypotheses. To summarize, whilst Brockmeyer et al. [1] proposed that elevated daily path length may be a consequence of elevated parasite richness, Bicca-Marques and Calegaro-Marques [2] viewed it as a cause. In this current paper, Charpe...
More
2018-06-01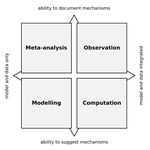 Data-based, synthesis-driven: setting the agenda for computational ecology
Timothée Poisot, Richard Labrie, Erin Larson, Anastasia Rahlin
https://www.biorxiv.org/content/biorxiv/early/2018/07/09/150128.full.pdf
Recommended by
Phillip P.A. Staniczenko based on reviews by

Matthieu Barbier

and 1 anonymous reviewer
Some thoughts on computational ecology from people who I'm sure use different passwords for each of their accounts
Are you an ecologist who uses a computer or know someone that does? Even if your research doesn't rely heavily on advanced computational techniques, it likely hasn't escaped your attention that computers are increasingly being used to analyse field data and make predictions about the consequences of environmental change. So before artificial intelligence and robots take over from scientists, now is great time to read about how experts think computers could make your life easier and lead to...
More